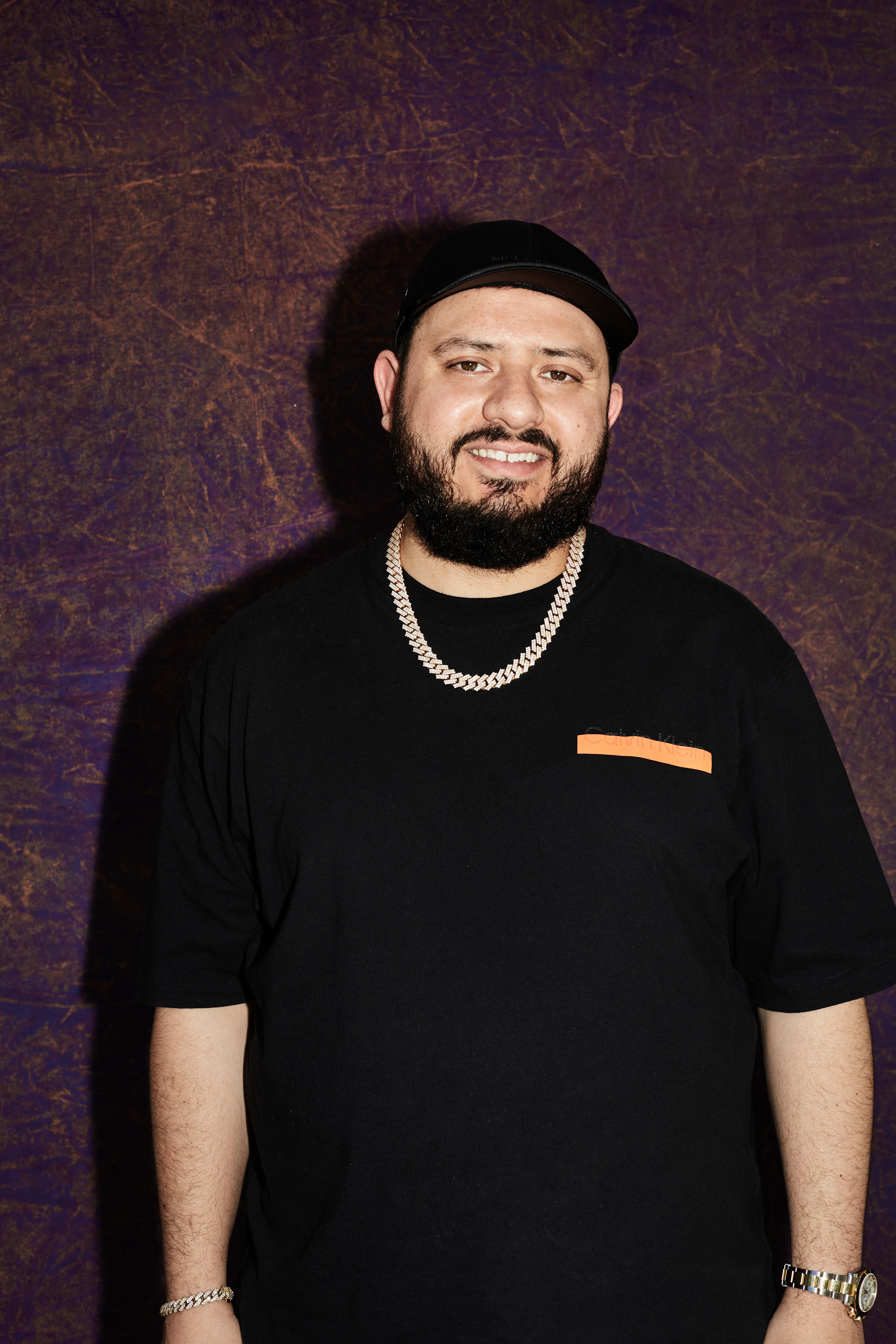 Kobalt Re-Signs Rogét Chahayed to Global Publishing Deal
Songwriter/Producer behind hits such as "First Class," "Kiss Me More," "Sicko Mode," "Laugh Now Cry, Later," "Bad at Love," and more expands his relationship with global publishing powerhouse
Kobalt today announced that it has re-signed Rogét Chahayed to a worldwide publishing administration agreement, including global synch and creative services for his future songs. The songwriter/producer had signed initially to Kobalt in 2017.
2022 Grammy nominee for Producer of the Year, Rogét Chahayed, is one of hip-hop and pop's most dependable hitmakers. Rogét's era-defining hits include DRAM's "Broccoli" featuring Lil Yachty, Halsey's "Bad at Love," Miguel's "Sky Walker" ft Travis Scott, Travis Scott's "Sicko Mode," Drake's "Laugh Now Cry Later," Doja Cat's "Kiss Me More," and most recently Jack Harlow's "First Class." The latter debuted at #1 on Billboard's Hot 100 and has now been in the top 10 for 14 weeks. He has twice been named one of XXL's top hip-hop producers of the year, and in 2021 Variety named him to their Hitmakers list.
Born in LA to immigrant parents – his father hails from Damascus and his mother from Buenos Aires – he graduated with a degree in piano from the San Francisco Conservatory and, in 2014, was mentored by Dr. Dre, working as Dre's personal keyboard player at Record One.
Jamie Kinelski, Head of West Coast Creative, Kobalt, said, "You won't find many people who work harder than Rogét. Since signing to Kobalt in 2017, he has become one of LA's most in-demand writer/producers through his undeniable talent and work ethic. The entire global team at Kobalt is thrilled to see our partnership with Rogét continue."
Commenting on the deal, Chahayed said, "I'm incredibly grateful to my Kobalt family for their support over the years and proud to re-sign again with this great team. This relationship has been such an important part of building my career and allowing me to continue owning my work."
Kobalt also expanded its partnership with Rogét's publishing company, TruSauce, which continues to cultivate an incredible roster including Wes Singerman, Taydex, Chong the Nomad & more.