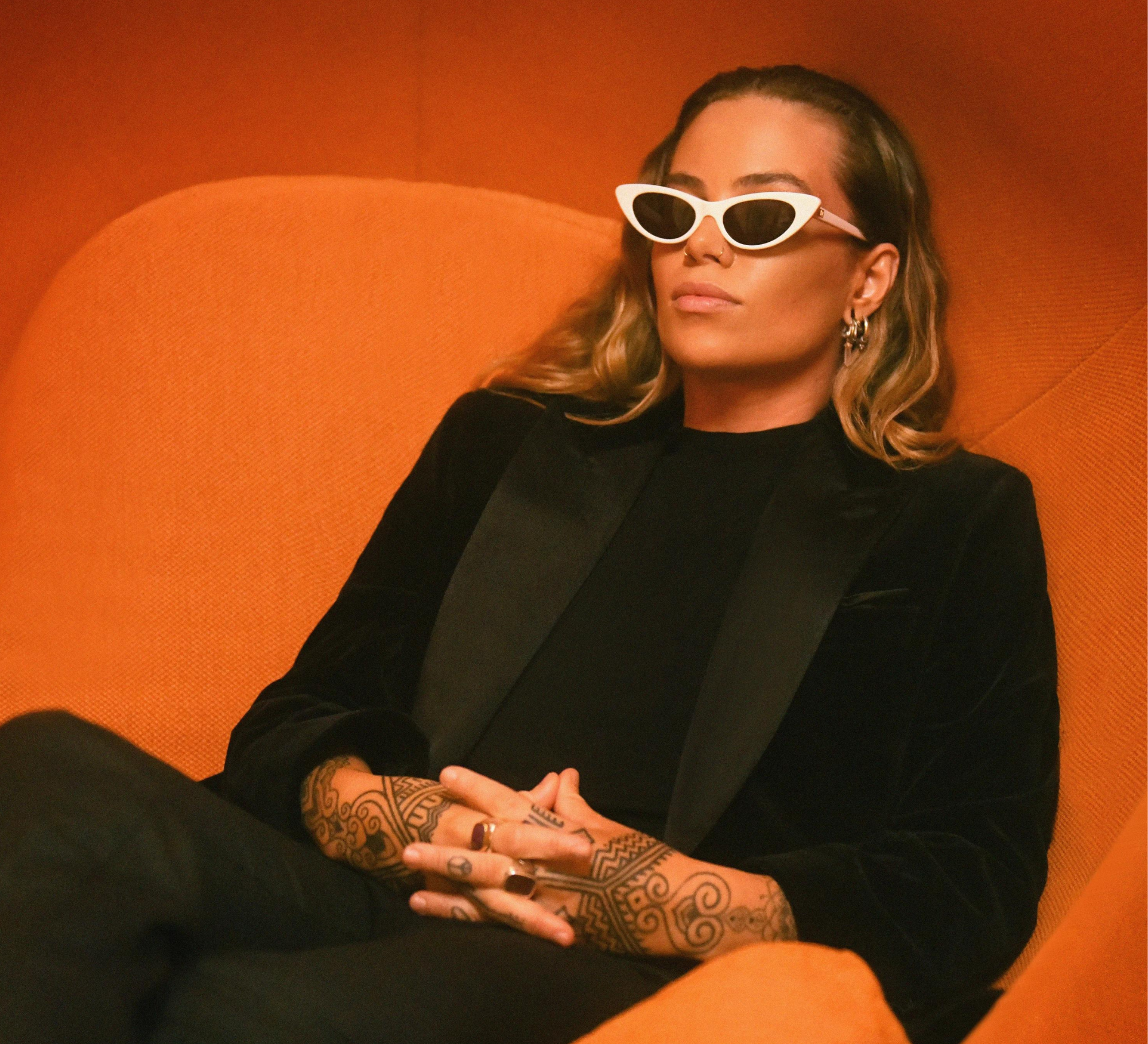 Kobalt Signs Tash Sultana to Expanded Global Publishing Deal
MARCH 20, 2023 – Kobalt today announced that it has re-signed Tash Sultana to a worldwide publishing administration agreement, including global synch and creative services for future songs. The songwriter/singer had signed initially to Kobalt in 2017.
Since they broke through into the Australian music scene 8 years ago, Tash Sultana has been nothing less than a musical force. The multi-instrumentalist, producer, singer-songwriter, engineer, and entrepreneur has carved out every step in their musical journey over the last 15 years, from performing open mic nights all over the country and busking the streets of Melbourne to releasing platinum records, accumulating billions of streams, winning awards and breaking live attendance records worldwide.
Acclaimed second record Terra Firma landed in 2021 and garnered widespread praise for Tash's raw and reflective songwriting and ambitious musical arrangements. Like everything before it, the vision for the album was carved by Tash – from writing of the songs, playing of the instruments to the musical arrangements and the production.
Terra Firma reached #1 on the charts and secured multiple nominations and a take-home win for Rolling Stone Australia's Best Single for 'Pretty Lady.' Sultana's newest single, "James Dean," was released last week, Tuesday, March 14th, and will be featured on their upcoming new EP to be released later this year.
Simon Moor, Managing Director, APAC, Kobalt said, "We're incredibly proud and excited to announce this next evolution in Kobalt's relationship with Tash Sultana in what is sure to be a big year for them with new music and global touring. This long-term global agreement deepens our partnership with Tash and all of their great music." 
Noted Regan Lethbridge, Lemon Tree Music  "LTM have had a great relationship with Simon, Briese, Margot and the Kobalt team for many years now. We are thrilled Tash Sultana can continue this special relationship globally. Team Tash are excited about the years ahead together and to continue to witness Tash grow as a prolific songwriter and plays the world's biggest stages." 
Commenting on the deal, Sultana said, "I love working with the Kobalt team and am happy to continue a partnership globally. I'm excited for my new songs I've been working on for so long see the light of day."